DOES THIS SOUND LIKE YOU?
You're so proud of that image on your blog that you want to use it and share it everywhere!
Then you notice your best friend shared your blog post on Facebook and Twitter, but the images look like they got a bad haircut. You quickly check Pinterest, and sure enough, the image is so small, it's practically invisible.
You won't have that nightmare with our 5 FREE Motivational Quote Social Posters! In fact, we'll even show you how to prevent that problem in the future, but we'll talk more about that in a moment…
EACH POSTER COMES IN FIVE SOCIAL SIZES
We've already created these motivational quote social posters in the five social sizes; Facebook, Twitter, Instagram, Pinterest, and YouTube/Slide.

THE POSTERS ARE DESIGNED FOR A DUAL PURPOSE:
Display perfectly when POSTED DIRECTLY TO top social media sites.
Display perfectly when SHARED FROM YOUR BLOG to top social media sites.
We know that's a lot to figure out, so we're including:
PERFECT IMAGE TUTORIAL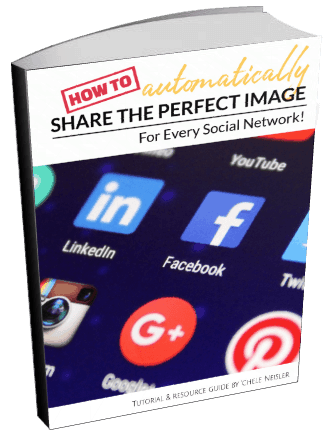 This tutorial and resource guide will:
Help you decide which image size you need for each purpose.
Show you how to make your blog share perfectly formatted images to Facebook, Twitter, and Pinterest.
Show you the exact tools we use to make this process a breeze on WordPress blogs
We'll even throw in a tip for taming the Instagram monster!
EACH DESIGN & SIZE IS AVAILABLE IN 3 FILE TYPES FOR FLEXIBILITY
Use the JPG images on your blog and social media.
Use the PNG text overlays with your own images.
PSD files allow you to edit anything you want, including the background image, wording, and font!
THESE GRAPHICS ARE READY-TO-GO!
No need to spend time perfecting anything. No need to resize the images.
Everything is done for you and every social poster includes private label rights!
GET INSTANT ACCESS TO YOUR
5 FREE Motivational Quote Social Posters!



PRIVATE LABEL RIGHTS:
You may publish these graphics anywhere that allows PLR content – please note, some publishing platforms are not open to it. (For example, Amazon does not permit PLR content in Kindle books.)
RESTRICTIONS:
* Perfect Image Tutorial & Resource Guide is for YOUR PERSONAL USE only.
* The editable PSD files are for your own use only.
DO NOT give or sell the entire package to others
DO NOT pass along any regifting, reselling or Private Label Rights to others
DO NOT sell on auction sites